Digitally control your device and grow any plant

The Emerson Effect
Increase growth speed and yield under both red and infra-red lights

Powerful UV & Laser Integration
Used for easy control of energy output with single or dual light recipes.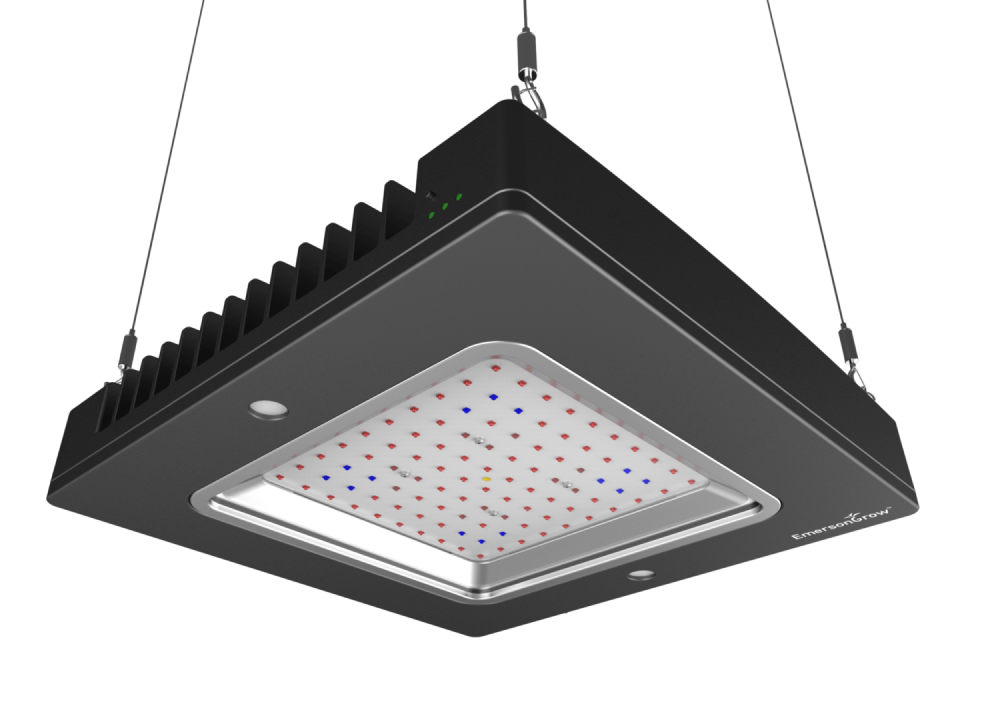 Smartphone Control
Control the lighting spectrum, intensity, and duration from your smartphone device

Recipes of Light
Customize the light spectrum using recipes downloadable from our online recipes store
Frequently Asked Questions
How can you use the Prism | EGX7 Series?
Prism | EGX7 is a fully digital SMART LED grow light that is ready for home, hobby, or small commercial growers.
What is the difference between EGX7 & EGX7 Plus?
Compared to EGX7, EGX7 Plus is a full-spectrum solution design with additional 20W of white spectrum, which allows growers to create recipe that is suitable for different crops.
How do you download recipes & control the Prism | EGX7 Series?
You can download, create, and share recipes by using our EmersonGrow mobile app. You can use this app to control the lighting features of the Prism device.
What is the recommended use?
The PRISM I EGX7 covers a recommended area of 4′ x 4′ where growers are able to run multiple, parallel or distinct environments in one place seamlessly. The ability to connect up to 100 lights through WiFi and software tethering makes management of your lights a breeze.
| | EGX7 | EGX7-Plus |
| --- | --- | --- |
| Size | 400mm x 400mm x 76mm | 400mm x 400mm x 76mm |
| Power | 150W | 170W |
| Input Voltage | 100-277V | 100-277V |
| Coverage | 4' x 4' | 4' x 4' |
| ppf (µmol/s) | Variable (max 330) | Variable (max 353.6) |
| Efficacy (µmol/J) | Variable | Variable |
| IP | 44 | 44 |
| Spectrum | Variable | Full |